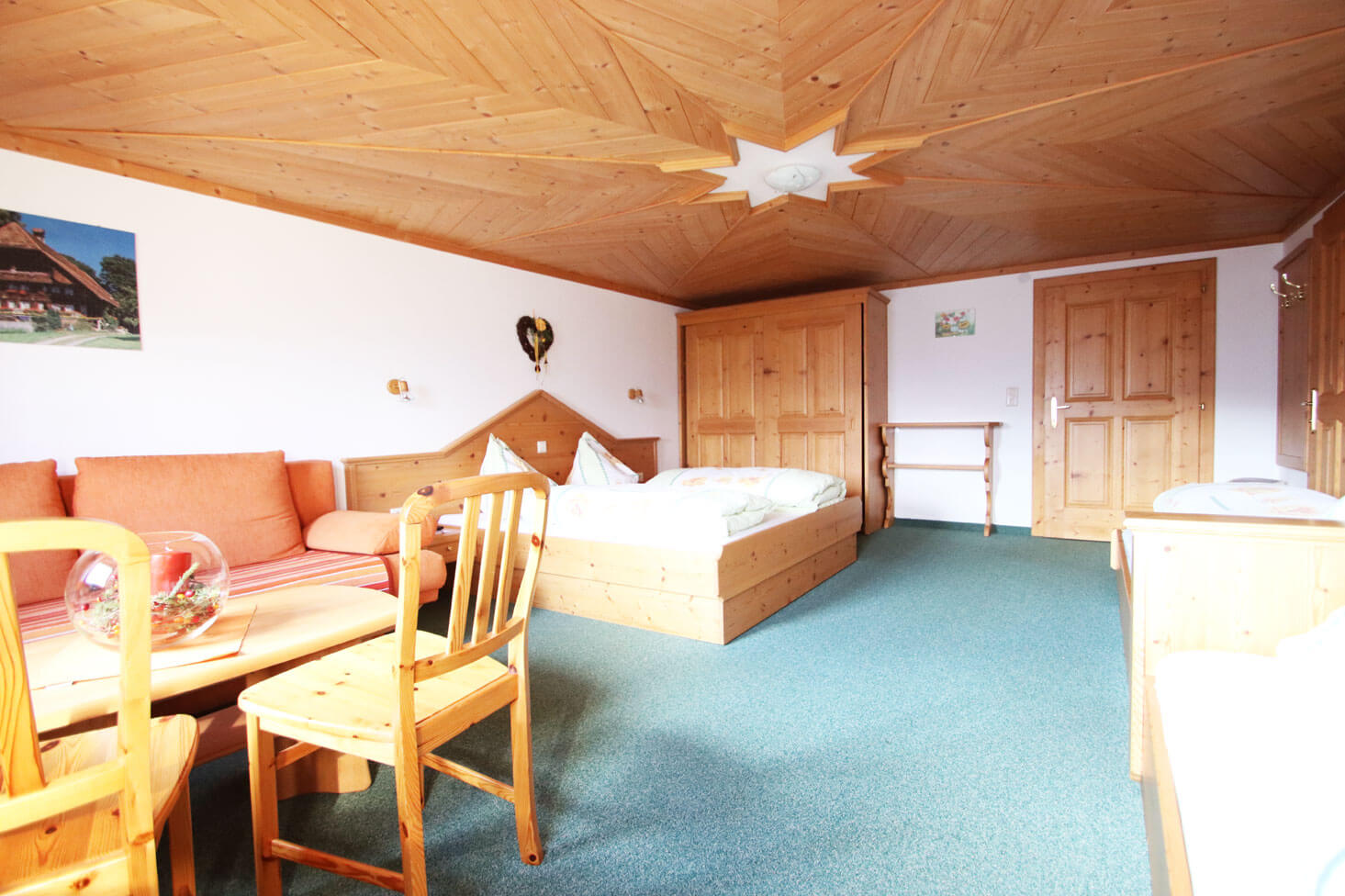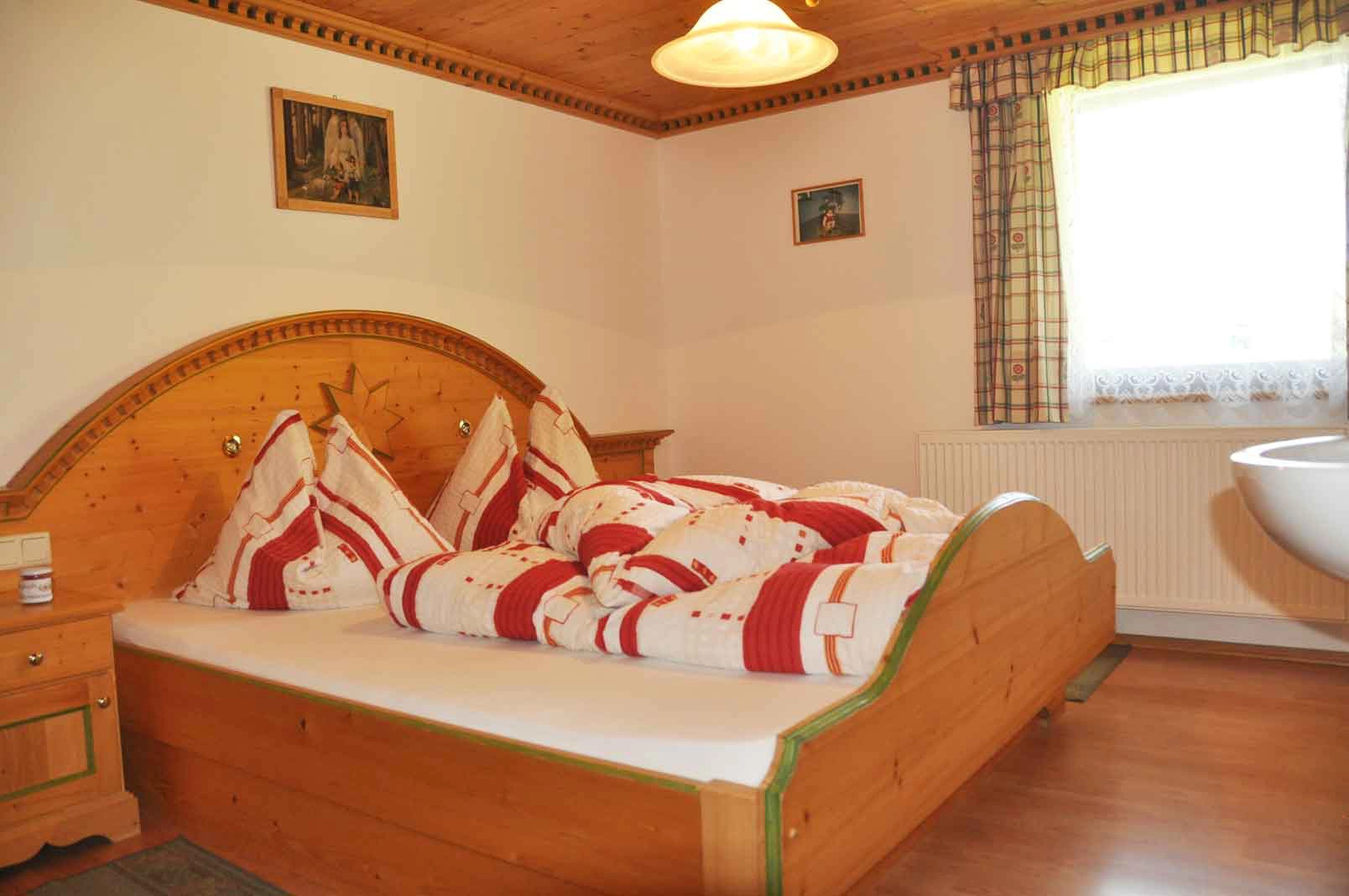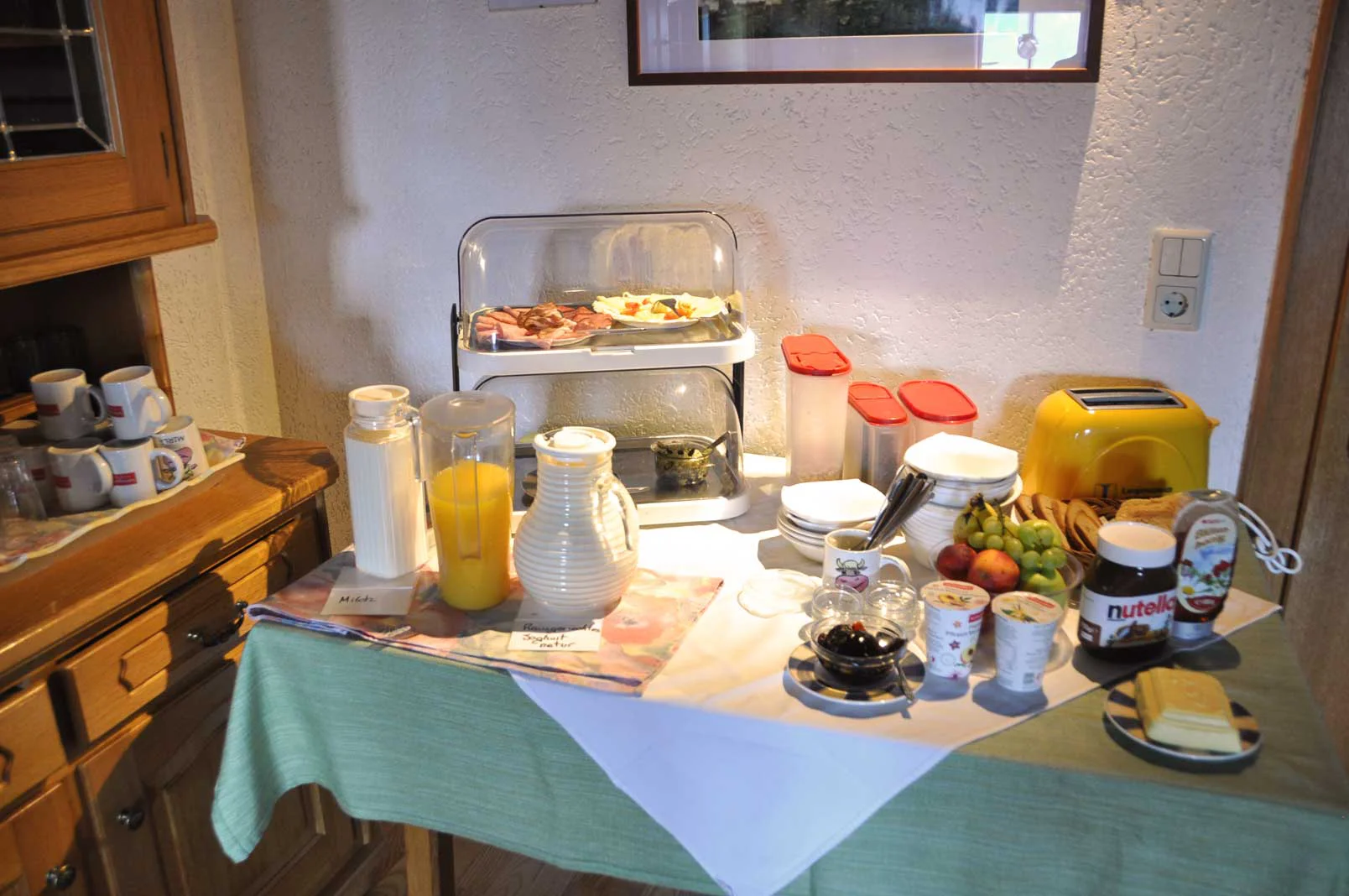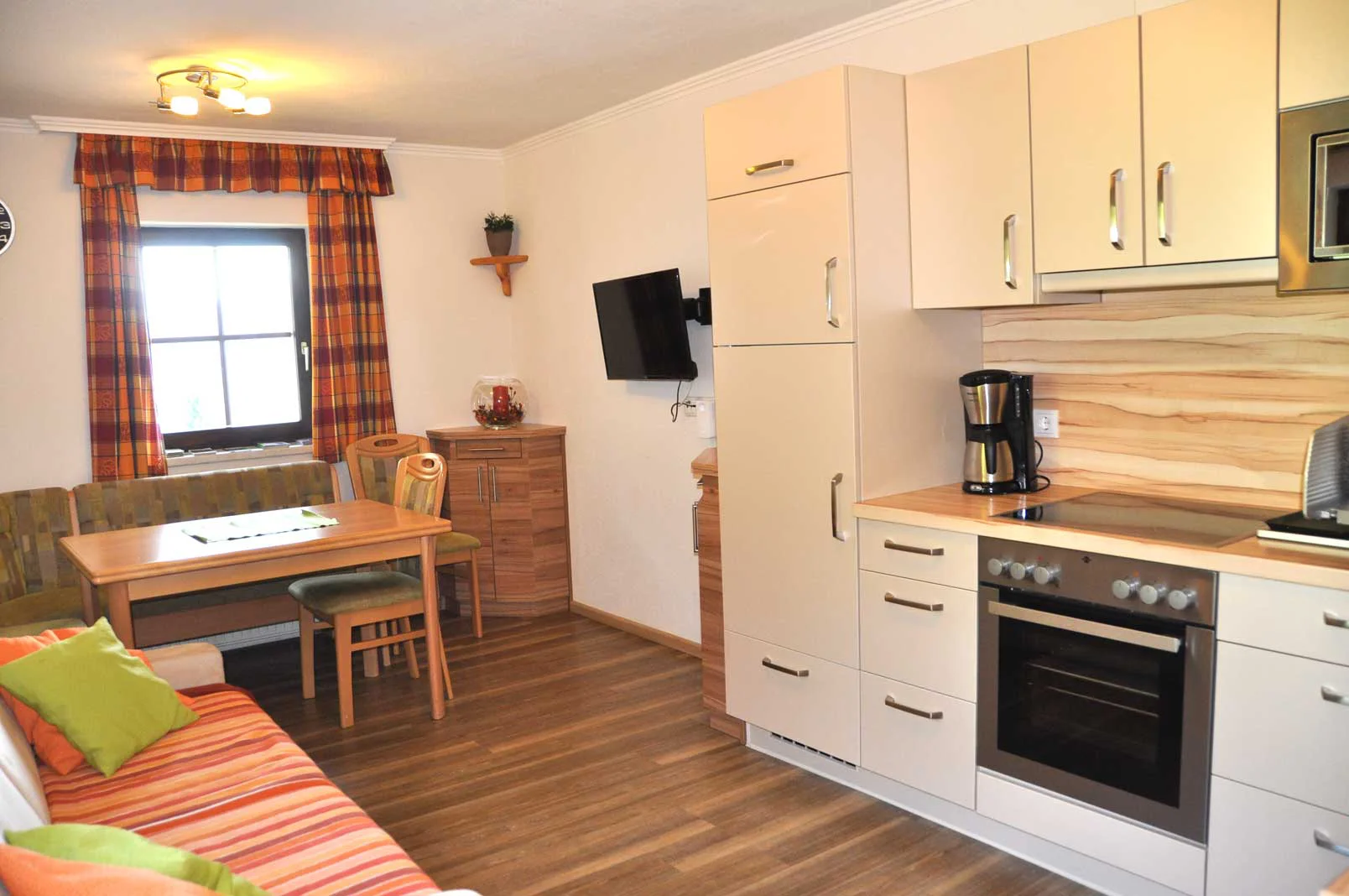 DOUBLE AND FOUR-BED ROOMS
You may choose to spend your vacation in our apartment, our four-bed room or one of our two double rooms. Each room comes with a bathroom. Our four-bed room is also equipped with a studio couch that may serve as additional bed if required. Every room has free WiFi and a TV.
We'll be happy to add a crib and a high chair to our offer for our little guests.
The comfy eat-in kitchen invites to enjoy a savory breakfast, consisting of our own farm products that will be prepared for our guests on request.
The rooms provide space for 2-6 people. Check rates here.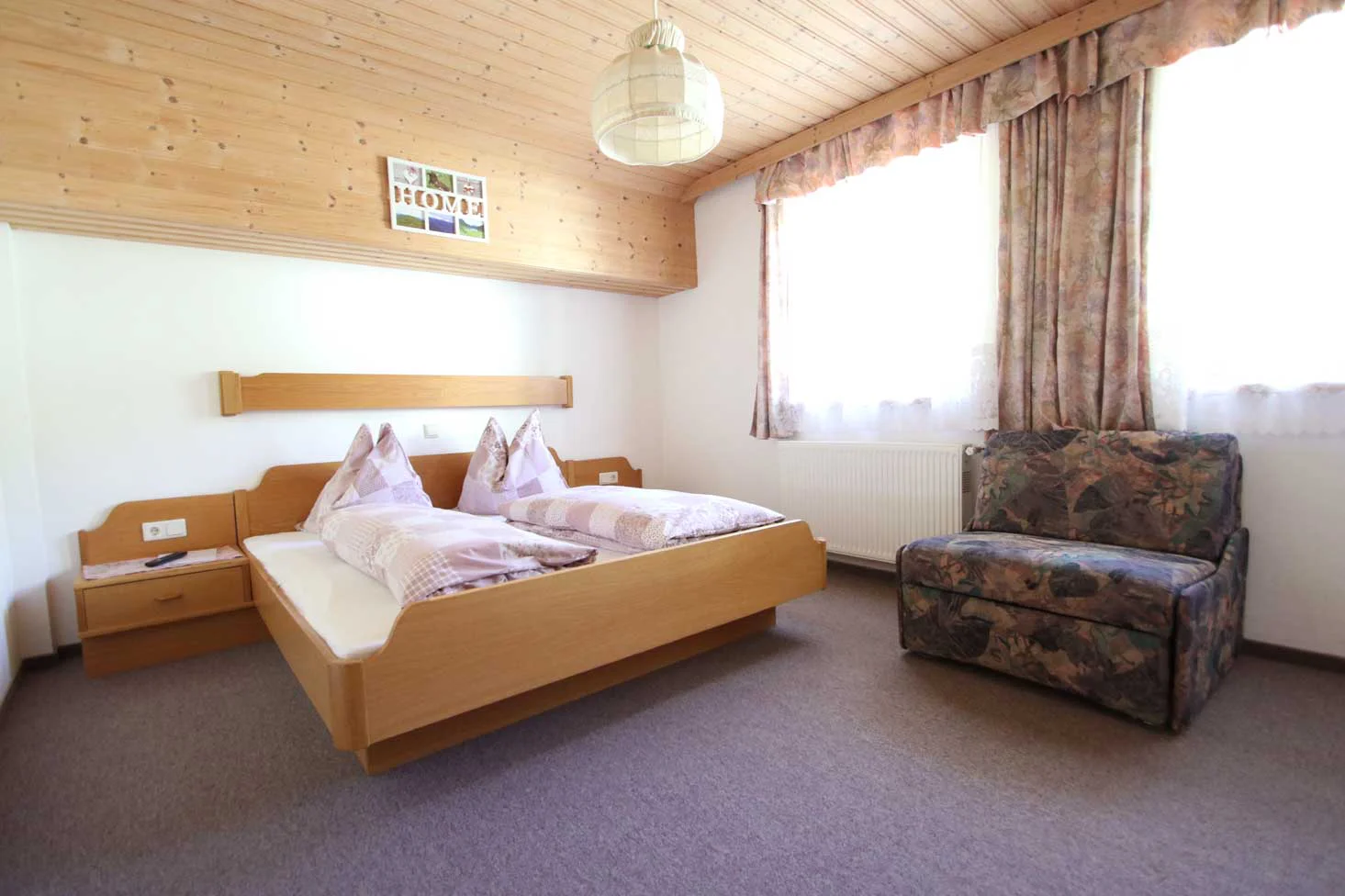 One of our room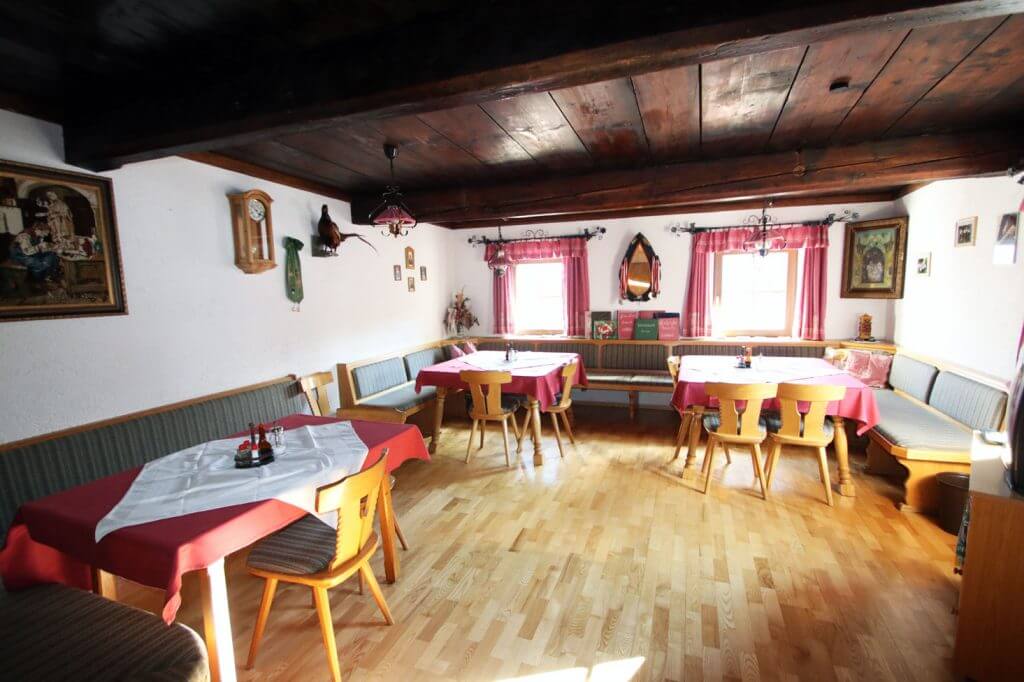 The eat-in kitchen invites to enjoy breakfast